Businesses that sell video content know the value of data protection and safety. Not only this, they need to ensure that users can watch their videos seamlessly without waiting time. Users must be able to watch videos from any corner of the world without buffering or downloading them.
Video streaming is becoming popular as it is considered a professional way of sharing a word about your business. Several businesses have started investing in videos to attract an audience and get more engagement. Now that more and more businesses have started investing in video streaming, finding a reliable platform is essential.
Hosting videos on a secure, trustworthy, and scalable video hosting platform is crucial to protecting your data. Instead of hosting your video content on any platform, you must choose cloud hosting. This way, your audience will never face problems such as buffering, server breakdown, unable to access the videos, and more.
Compared to traditional broadcasting, cloud video hosting offers several significant features, such as convenience, unlimited storage security, high customer support, and scalability. Let's start understanding what is meant by the cloud, its features, benefits, and major platforms.
What Is Meant By The Cloud Video Streaming?
Cloud Video streaming consists of three words; every word represents something and has a different meaning. Let's understand the meaning of each word. We know that the internet boom and online content are increasing every second. Thus, it becomes difficult to manage and store millions of data. In this situation, the cloud comes into the role, offering convenience, easiness, and saving money for the end-user.
A cloud is more than a collection of remote/globally distributed servers and the applications and databases stored and run on those servers. This technology has made it possible to store and access petabytes of data without the hassle and overhead costs of running a physical server every time.
Cloud
A cloud video streaming service sends and stores your video data (or someone else's video data) in the cloud. A good cloud video streaming service will store video, deliver it reliably whenever you want, be scalable, and be able to reach millions of people with its content. Netflix and Hulu are two popular cloud video streaming services. One can also use other services like Inkrypt, YouTube, api.video, and Vimeo.
Cloud Video Streaming
Before cloud video streaming was a commercially available service, broadcasting your video content to millions required the proper servers and infrastructure. Excellent if you can afford the infrastructure and storage fees associated with this. Even better if you have the time to optimize everything for video.
However, this often has a steep and expensive learning curve. If you are more interested in the material than in hosting and streaming video, then a cloud video streaming service is for you.
Various Advantages Of Cloud Video Streaming
Many small or medium-sized enterprises are stepping forward to launch streaming services & make use of their potential as cloud video streaming becomes more and more popular. This becomes crucial for the delivery of videos without interruption.
The complex infrastructure and its intricately developed functionalities need not be built by each provider using such channels. From this point forward, cloud-based streaming benefits them.
Let's examine how to manage content volumes to ensure smooth delivery inside a streaming cloud video environment. Here are a few factors that may motivate you to speed up your effective streaming game.
Cost-Effective
Unlike physical or on-premises video platforms, you only pay for your CVP's digital storage space, bandwidth, and internet connection.
Scalability
The only costs associated with cloud platforms are server storage space and desired functionalities. To accommodate a growing customer base, you can quickly upgrade your storage, add new functionality, app integrations, and more as your business expands.
These enhancements can be activated within hours, allowing you to scale your services swiftly.
Ease-Of-Use
The intended audience can watch videos whenever and wherever suits them. These platforms keep the videos accessible at home, at work, while traveling, etc. One thing is needed to view the content: a reliable internet connection.
Zero Maintenance
Your cloud service provider handles all hardware upkeep is an additional benefit. You might not even need to install software, so you might use your preferred cloud video platform in a matter of hours, depending on the platform.
Storage
It is necessary to back up data and archive outdated content to guarantee that no key footage, such as civil or family court video sessions, is lost. CVPs are capable of backing up and archiving all of your videos.
Typically slower but less expensive, archival storage provides cost-effective and perhaps endless storage alternatives.
High-Security
Cloud service providers must also adhere to strict security and data protection procedures. This contains user authentication measures and other platform-specific features, such as:
Video Encryption
DRM Encryption
Dynamic Watermarking
Trust and long-term relationships depend on the security of data. Thus cloud providers will have professionals working behind the scenes to inform them of any cloud security risks.
Concentrated CDN Solution
Choose to have one of the essential criteria on the majority of streaming platforms to generate significant differentiation. This would be the CDN, which provides smooth playability with low to no buffered loading. Some platforms supply CDNs of the highest caliber, minimizing streaming troubles across vast geographical regions.
Endless Continuity
It is an essential component of all cloud-based video streaming systems. You can also transform original content assets into numerous video qualities with varying bitrates. This can ensure that the information is distributed to all devices with varying bandwidth and internet access for seamless playback.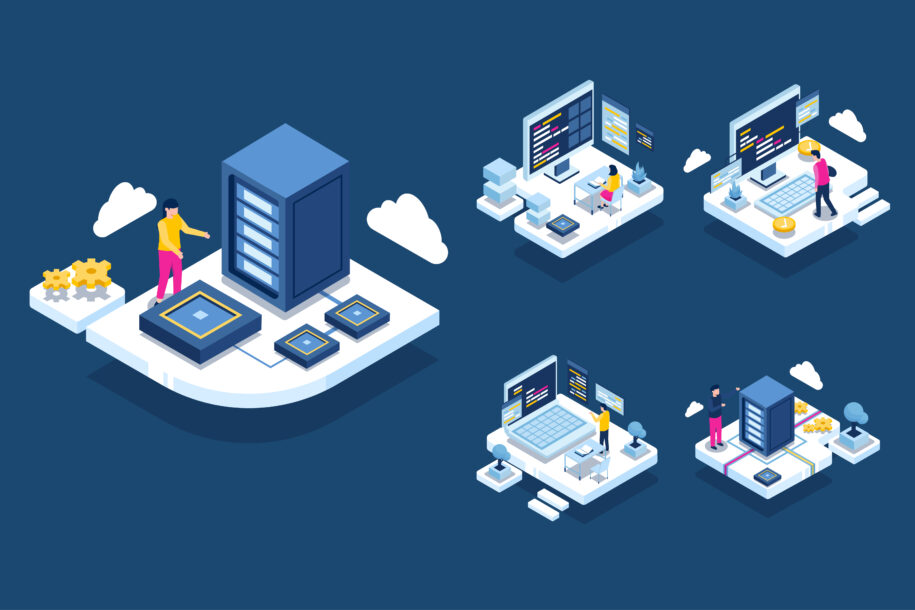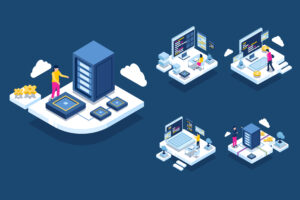 Features You Check When Selecting Video Streaming Platform
The ideal cloud-based video service will undoubtedly provide streaming services of varying quality and levels of functionality. Therefore, it goes without saying that platform services will provide its consumers with all they require and guarantee online video broadcasting success. Which includes the following characteristics:
Cloud Transcoding
When preparing your video for hosting, the best cloud-based video streaming solution will help you optimize it for the web. As part of the process, these would be transcoded so that they may be sent to a range of end-user devices and streamline the workflow for video streaming.
Video Content Management System
When video files are uploaded to a platform, broadcasters must organize, manage, monetize, and distribute the content. And this is where an all-inclusive video content management system would enable them to maximize their cloud-based, high-quality material.
Video Analytics
Businesses may now determine how their content performs among their intended audience. Video analytics enables them to develop targeted tactics for it. To distinguish yourself from competitors in your industry, you should include information such as the total number of views, the browser the video was seen on, the average proportion of viewers in each country, and the average viewing time.
Video Streaming CDN
Video content stored on a video streaming server is undoubtedly valuable to content broadcasters, who will thus want a cloud streaming website that can securely store all of these files. Later, these are transmitted to a geo-network of proxy servers, which provides global end users with high content availability.
Cloud Storage
As your business expands, you don't have to worry about data storage because cloud streamers allow you to increase storage capacity, server hardware, and extra features. It is a prominent aspect of cloud-based video management and is connected with your new IT systems.
Live Recording
While on-demand content is typically uploaded to ensure constant availability, content aggregators must capture live events to display them later. Moreover, live recording should not significantly influence concurrent broadcasts and should purposefully offer a high-quality viewing experience.
Video Player
If you use an HTML5 video player, your content will be compatible with various video formats. HTML players make it easy to embed videos, whether they come from a website or a social media post. This will improve the viewing experience for your audience. Overall, it keeps people from leaving your site when they click on your videos, which is good for SEO.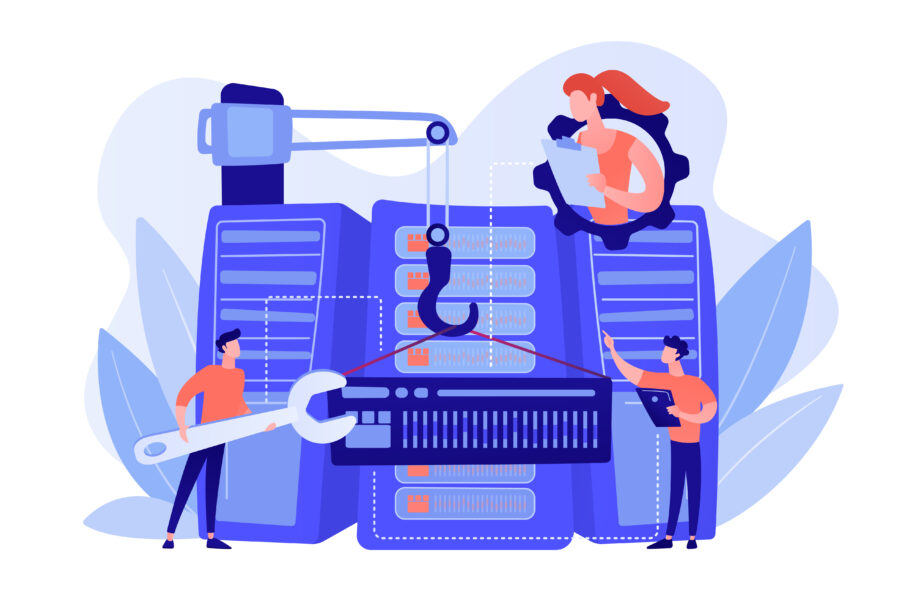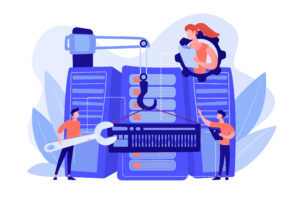 Top 5 Cloud Video Streaming Platforms
Inkrypt
Inkrypt is one of the most reliable and secure video streaming platforms. This platform offers several features that are highly beneficial for businesses. This platform keeps your videos content secure with the help of DRM encryption, dynamic watermarking, and disabling right-click piracy without disabling right-click. Technologies used in Inkrypt are cutting-edge and it's the world's leading video security platform. With Inkrypt, you get 24/7 chat and email support. Inkrypt is compatible with various devices, including mac, Windows, Android, and iOS.
Vimeo
This all-in-one video software solution helps business owners promote, spread, and earn money through videos. With this platform, one can share video content with people worldwide. It is an excellent platform where creators can share their video content in different niches and interact with their target audience. Its live streaming setup is an amazing feature that makes it different from others. It allows business owners to manage their hosting, video library, privacy, and ad-free players.
Brightcove
It is the most trusted video streaming platform that allows on-demand and live-video streaming services. Businesses can market and monetize videos to promote their brand visibility and increase their business revenue. This platform offers several features playing videos without waiting time, highly attractive features, many privacy functionalities, and many more. It also provides enterprise-level cloud video hosting solutions for smooth website and app integration.
Wistia
It is recognized as a leading marketing platform enabling small and medium-sized businesses to generate brand value using video content. It offers an immersive viewing experience to your viewers and helps owners market their services/products like a media company. Marketers can use Wistia to create channels on their websites. Moreover, they can use various tools to convert video viewers into subscribers and brand advocates.
YouTube
It is a creative workplace where you can easily showcase your talent and share video content. This is the biggest platform where millions of users view billions of video hours daily. Here on this platform, you can watch videos of different niches, such as education, entertainment, industry, and more. One can live stream videos to get more user engagement and monetize to earn more money.
Conclusion
There are a plethora of cloud-based video platforms to choose from, so you must be familiar with the unique capabilities offered by each. We've tried to compile a list of some of the more fundamental features and considerations when selecting a cloud video streaming platform to meet your needs.
As time goes on, more and more people will watch videos online. Streaming your content should go off without a hitch and be as safe as can be. With more and more material moving online, you'll need a safe and dependable video cloud hosting and streaming platform.
The most powerful platform, Inkrypt, offers solutions for streaming videos from the cloud and includes a player ready to go. You can stay assured that no one will be able to download or share videos from your service without paying for a Hollywood-grade DRM solution.
The goal of this breakdown was to make you realize what to expect from cloud-based video services. As a bonus, you won't even need to provide a credit card to start your free trial, so there's no reason not to! Read more about our features.